A golf club recognised for its nature conservation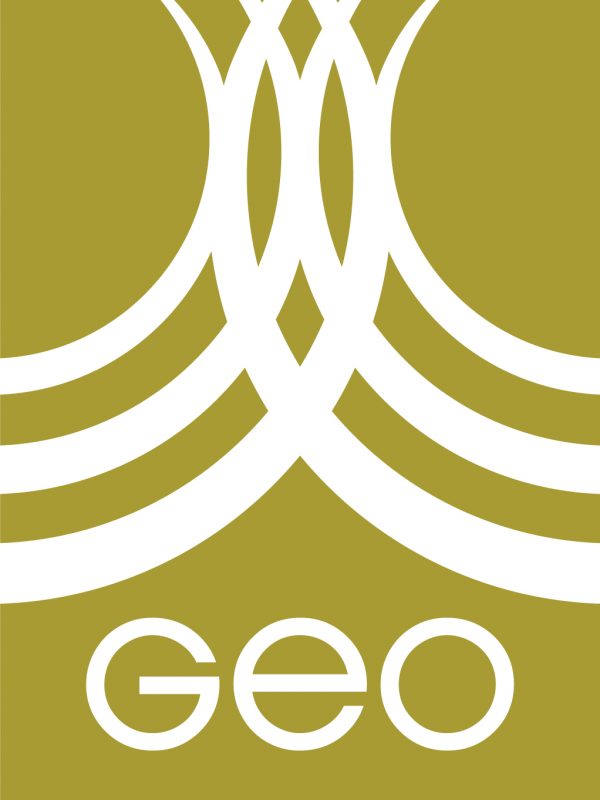 Golf Sainte Baume is located in Nans-Les-Pins in the heart of the Sainte-Baume Regional Nature Park.
One of its main environmental concerns is safeguarding its ecosystem and promoting the local flora and fauna. As a result, it is one of the few French golf clubs to have been awarded an international ecolabel by the Golf Environment Organisation (GEO).
This global organisation recognises golf courses that meet more than 300 stringent sustainable development criteria in six different areas: water, energy, pollution control, nature, management and suppliers.
Our staff can be proud of the hard work they put in every day, which we endeavour to share with our golfers.
A word from the golf club manager
At Golf Sainte Baume, protecting the environment is about more than certification. It's at the very heart of what we do, led by the golf club management team and supported by all our staff. The 18-hole golf course is built on land that forms part of the Sainte-Baume Regional Nature Park. This makes it a unique habitat for local flora and fauna, which we are keen to protect.
What are we doing in practical terms?
We are protecting key areas of the park's world heritage-listed natural landscape to safeguard biodiversity. As a biosphere reserve, biogenetic reserve and Natura-designated area, the golf club is committed to respecting environmental legislation. The golf course design is significant, as we cannot modify it without considering how to protect the landscape's cultural and historical elements.
We are effectively managing the conservation of our biodiversity by prioritising the planting of indigenous species that vary in size and structure, providing more favourable native habitats while ensuring we retain open spaces, wildlife corridors and links between the golf course environment and its surroundings. This requires specific measures to be taken on the "meadow and woods" front, as well as on wetlands and micro habitats.
To give some examples: we are creating and conserving shallow riverbanks to promote amphibian habitat. We are maintaining "dead hedges" to increase the provision of linear habitats. We are choosing wildflower species for our indigenous and local pollinators.
An essential component of our commitment is the environmentally responsible approach we are taking towards managing our grass, a key part of the golf course. We are focusing on the health and durability of each grass variety. Maintaining good soil health and nutrients and combating disease are ongoing priorities.
Another very important point we are actively working on is the prevention of air, water and ground pollution. We are committed to conserving our water, electricity and raw material resources. This ongoing commitment is apparent at all levels of the golf club: on the course, at the driving range, in the clubhouse, in the offices and in our grounds crew's workshop.
We have an incredible tool at our disposal—a place steeped in history and heritage—that we must offer at its best by preserving it as well as possible, so it can continue to develop.
Taking care of the land you play on is at the heart of what we do. We study its soil topography, slopes, water accumulation and aridness. We also assess which machines are most effective at mowing the rolling greens and give the best result. The staff at Golf Sainte Baume are passionate about what they do and we are happy to answer any questions, requests or queries you may have. It will be our pleasure to explain the specific features of our golf course—and your golf course—to you!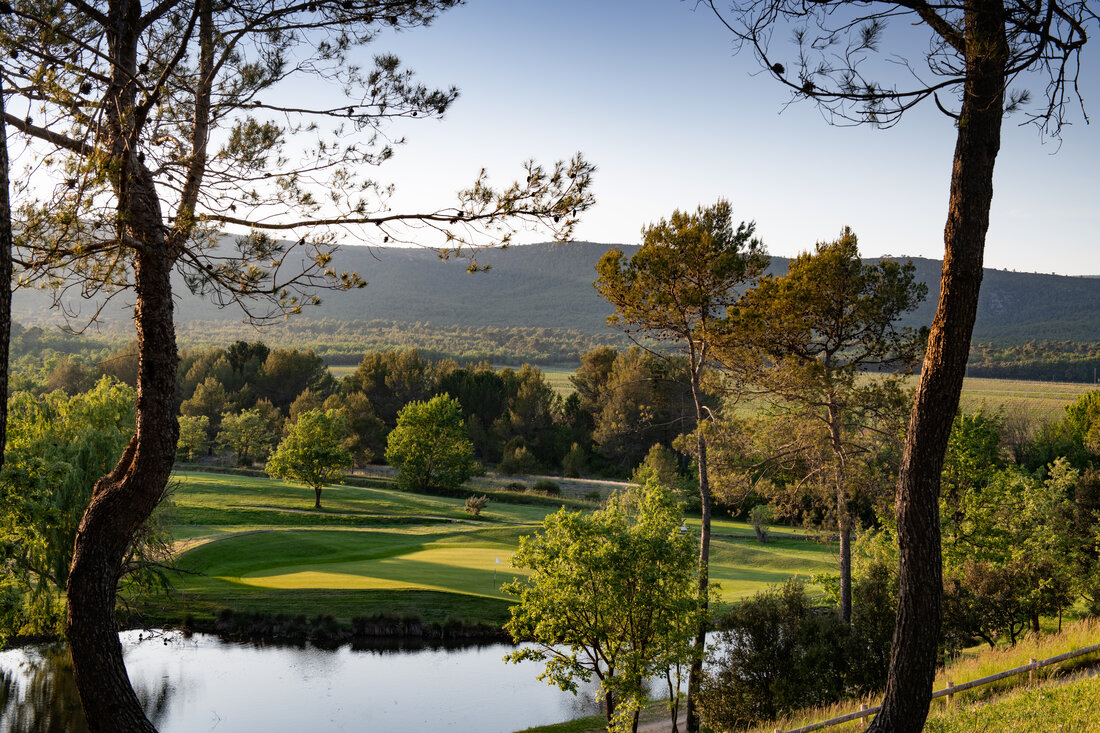 Our latest environmental developments
In 2019, we decided to create a compact course on an unused parcel of land behind the driving range. It is quite difficult to build a compact course when you're trying to protect the environment and work in an environmentally friendly way.
Let's take a look at some of the key steps in the process: 
First, we needed some essential information about the composition of the land! Was it made of limestone? Rock? Stones? Earth? Our team made some strange discoveries: the land was very rocky and in good condition, but unfortunately it contained some well-buried waste.
Marking out the site of the future golf course, we left the land to express itself, so nature could take its course and discover its natural biodiversity.
We studied the topography of the land in great detail: its slopes, its mounds, what excavation was possible and its wind exposure. We wanted to make sure we had the most ergonomic reticulation system possible, so we could manage our resources responsibly.
Several months passed before the course design could be finalised, taking into account that a compact course must offer accessible holes, easy distances and a few surprises like doglegs and crossings—a real challenge.
Once the reticulation system is installed, the fairways are sown, the tee boxes are in place and the greens prepared, we will wait for nature to take its course in this new space, to offer you the best possible playing environment.
We wanted the course to be scenic, golf-friendly, technical and fun, while still being attractive and challenging. And we wanted to conserve its flora and fauna. We needed to develop the course so it would flourish itself, with as little human and chemical intervention as possible. These were the challenges faced by the golf club manager and his staff, and you will hopefully be able to see the course for yourself and try it out a few months from now.