A friendly atmosphere and a stunning view of the Golf Sainte Baume
A unique setting surrounded by the unspoiled nature of the regional park, at the foot of the Sainte-Baume mountain range. The golf club restaurant is open to all.
When you walk into the clubhouse restaurant at Golf Sainte Baume, you will be immersed in a friendly, family atmosphere. The dining room provides an ideal setting, as does the outdoor terrace, popular as soon as the sun appears thanks to its stunning views of the golf course and mountain range.
Owners Angélique and Stéphane and their team serve dishes using fresh, high-quality, seasonal produce, made for you with passion every day.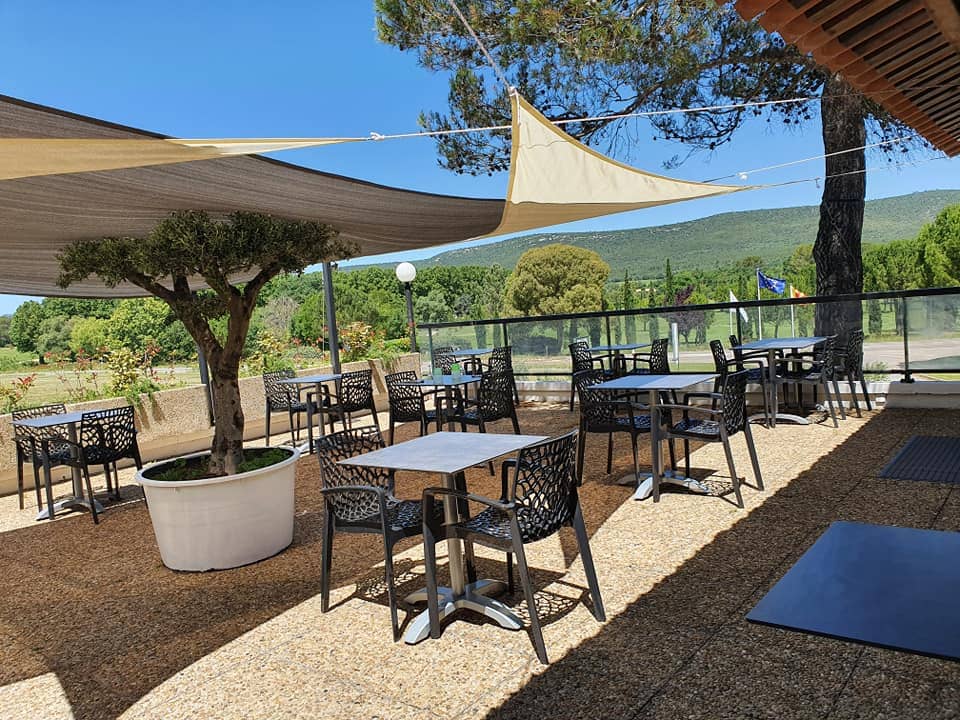 Contact
Golf Sainte Baume restaurant, 2664 Route de Brignoles, 83860 Nans-les-Pins
Facebook