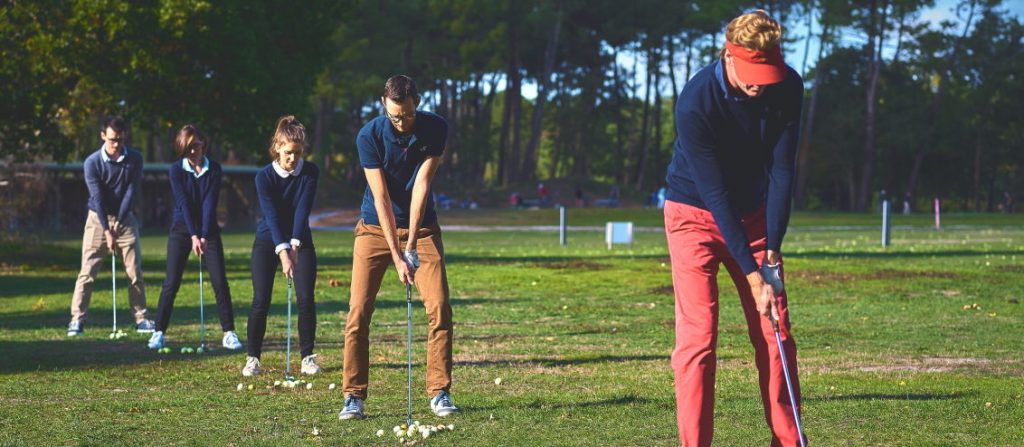 Qualified instructors to help you work on your game
The Golf Sainte Baume team is made up of two state-qualified instructors who look forward to coaching you. They offer lessons for all levels, from beginner to advanced. Whether you're looking for an individual or group lesson, our team is here to help. 
I first discovered golf at the age of five, when I started playing at Golf Bastide de la Salette. In 2011, when I was taking part in the Us Kids Golf European Championship in Gullane in the United Kingdom, I knew I wanted to make a career out of my passion and share the values of the sport I love with others.
I sat my diploma at CREPS de Montpellier and then joined Golf Sainte Baume as an instructor.
I am a member of PGA France and a qualified Trackman and Smart2Move level 1 instructor. I teach all ages, from golf academy students to seniors and from beginners to experienced players. I enjoy tailoring my teaching methods to my students, whether they're taking group or individual lessons.
Follow him on Facebook
Why do you recommend Golf Sainte Baume?
I recommend Golf Sainte Baume because its varied layout is ideal for both advanced players and beginners.
The course is defended by a variety of hazards and the golf club is easy for players on foot to access.
The team of gardeners maintains the course beautifully all year round.
The Sainte-Baume mountain range sets off the course to perfection. We are lucky to be able to play in such a stunning setting, whatever the season.
The golf course location is an added bonus—nestled in the natural greenery of the protected regional park yet close to big cities like Marseille, Aix and Toulon.
What is your favourite hole on the course?
My favourite hole on the Golf Sainte Baume golf course is the twelfth. In my opinion, it's the signature hole! It's a long par 5 that gradually reveals the full majesty of the Sainte-Baume mountain range. The hole is defended by a variety of water hazards and makes attacking the green in two quite a challenge.
Originally keen on football and competitive taekwondo, I discovered golf at the age of 18 and fell in love with it. Once I had the necessary prerequisites to transition to pro status, I trained at Golf de Barbaroux and then at CREPS de Montpellier.
Passionate about education and the physical and mental side of golf, I advocate a personalised swing tailored to each player's abilities.
Why do you recommend Golf Sainte Baume?
Ideally located at the foot of the Sainte-Baume mountain range, this unique golf course offers views that will take your breath away. It has an unparalleled layout, which is challenging yet accessible to all skill levels. The golf course's location and design, along with its eco-friendly maintenance, promote natural flora and fauna that shift with the seasons, providing us with an ever-changing colour palette and golfing experience. Every moment is a pleasure.
What is your favourite hole on the course?
My favourite hole is the eighteenth. Playing this hole at the end of the afternoon with the sun setting over the Sainte-Baume mountain range is an unforgettable experience! It's at times like this that I love teaching and sharing my passion for golf.
Welcome to the Provence Golf Académie
Learn golf and improve your game at Golf Sainte Baume Our qualified golf instructors offer a fun approach to teaching at all levels of the game, so that everyone improves while enjoying themselves!
Adult golf lessons
1 hr
5 hrs
10 hrs
1 player

1 hr

€50

5 hrs

€230

10 hrs

€400

2 players

1 hr

€70

5 hrs

€330

10 hrs

€600
Balls and green fees extra
9-hole course accompaniment
Prices
1 player

Prices

€180 pp

2 players

Prices

€90 pp

3 players

Prices

€60 pp
Balls and green fees extra
Taking up golf, improving and perfecting your game
The adult golf lessons and clinics at Golf Sainte Baume are open to all skill levels. The instructor will tailor the lessons to your level to enable you to rapidly improve or perfect your game.
Adult group golf lessons
This package includes:
5 hrs of lessons
1 x 9-hole green fee
Price: €149 pp
Package valid for 1 month, equipment and balls included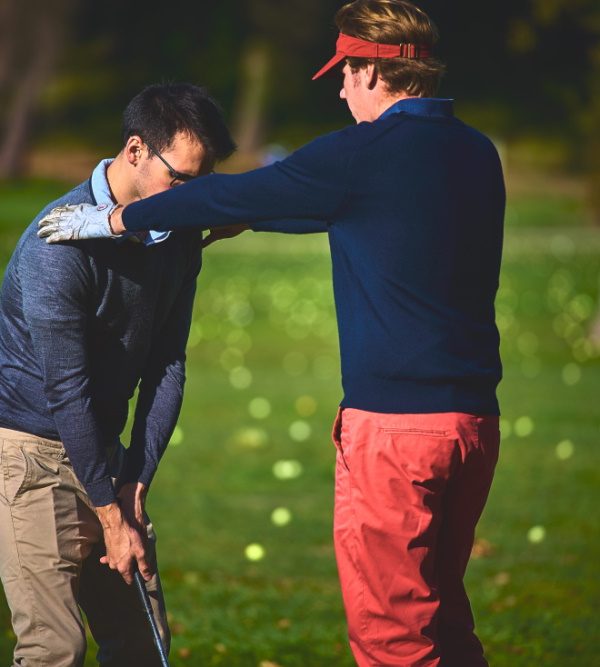 Adult golf clinic
Clinic leading to green card test
This package includes:
2 months of monitoring
1½-hour lesson per week
Introduction to the course
Attainment of green card
Price: €499 pp
Golf academy, golf lessons and golf clinic for children
Golf Sainte Baume accepts children from the age of five. It introduces them to this enjoyable outdoor activity that is rich in values and very educational. Learning golf will help them learn about self control, sharing and following instructions and rules, developing these skills in an exceptional natural setting. The golf club runs children's golf clinics during the school holidays, as well as introductory sessions for children at summer camps and half-day nature and environment discovery sessions, perfect for teaching children about eco-responsibility and biodiversity in a fun way.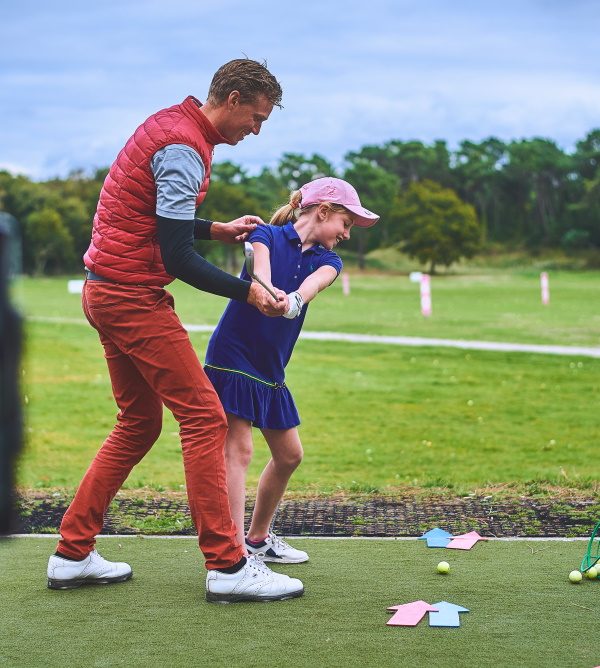 The Golf Sainte Baume golf academy is open to all junior players aged 5 to 18. Children are taught in small groups according to their age and skill level. Instructors Thomas and Victor are fully qualified and specially trained in how to teach children in a fun way. The golf academy is suitable for beginners and children seeking to improve their game.
Price: €350 (annual membership)
Excludes handicap certificate, mandatory for tournaments
Equipment:
Balls, clubs and initial equipment can be borrowed at the start of the year. You can then buy your clubs, bag and balls from the proshop or from any specialist sports shop.
Wednesday: from 10.30 am to 12.00 pm and from 2.00 pm to 5.00 pm
Saturday: from 10.30 am to 12.00 pm
For information about age groups and lesson times, please contact the instructors directly.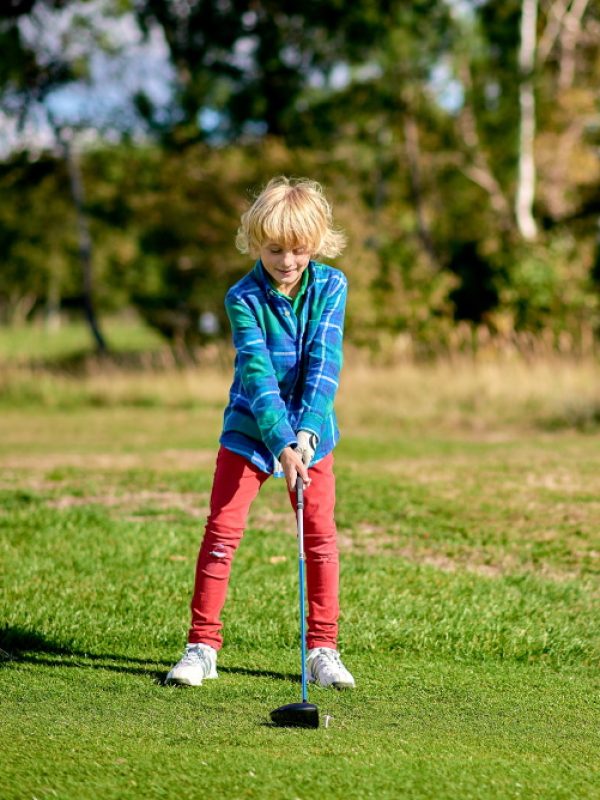 Thomas and Victor offer junior golf clinics during the school holidays. They are suitable for children aged 8 and over, from beginner to advanced. No prior experience is needed and balls and equipment are provided. Their fun teaching method is tailored to each child's abilities.
Clinic duration: 4 days from 10.30 am to 3.30 pm
Price: €40/child/day (lunch included)