Destination Provence Verte and Verdon
Make the most of your stay near Golf Sainte Baume in Nans-les-Pins by exploring Provence Verte and Verdon and all it has to offer. Explore 43 Provençal villages, unspoiled nature and historical districts designated "Pays d'Art et d'Histoire". Some of the best sites in the PACA region are less than an hour away, far from the hustle and bustle of the beaches.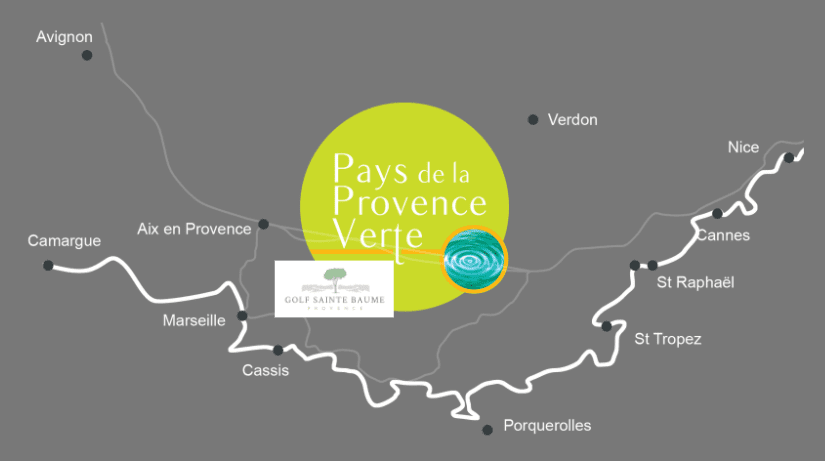 Activities close to Golf Sainte Baume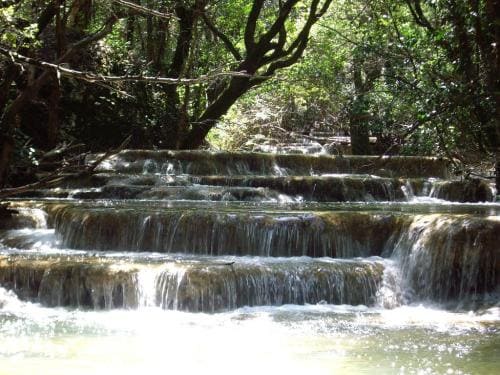 Huveaune springs hike
The Huveaune originates in Castelette cave in the village of Nans-les-Pins, 590 metres above sea level on the north slope of Sainte-Baume mountain, and empties into the Mediterranean Sea in Marseille. The hike starts 1.7 km from Golf Sainte Baume.
Contact:
Tel: +33 (0)6 98 16 02 01
Email: sebastienacheval@hotmail.fr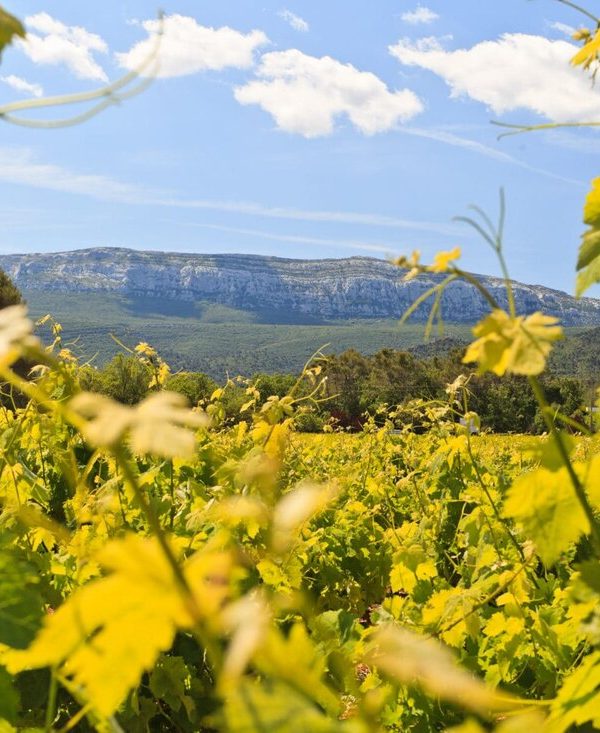 Provence vineyards
Sainte Baume winegrowers offer tours and tastings of their regional wines. Come and visit their vineyards close to the golf club. Located 15 minutes from Golf Sainte Baume.
Tel: +33 (0)4 94 80 42 47
Email: cave.saintebaume@orange.fr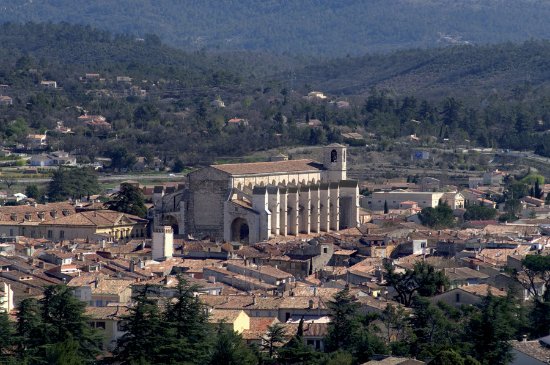 Saint-Maximin-la-Sainte-Baume
The village of Saint-Maximin-La-Sainte-Baume with its rich traditions, basilica and typical narrow, winding streets is a particular highlight. An unmissable destination! Located 18 minutes from Golf Sainte Baume.
Tourist office tel: +33 (0)4 94 59 82 95
8 unmissable sites in Provence Verte
Any trip to Provence Verte must include a visit to the Gorges du Verdon, the Sainte-Victoire mountain, the Saint-Maximin basilica, the village of Cotignac and its rock, the Sainte-Baume mountain range, Vallon Sourn beach, the fountain trail in Barjols and the mediaeval village of Brignoles.